Half a century of helping travel lovers to save
We may not be a household name. But we have our roots in a family business that has been making travel insurance fairer since 1973.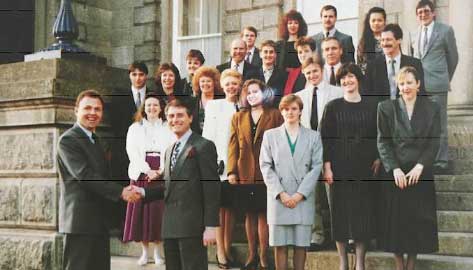 50 years of experience
Let's flash back to the bushy-haired, bellbottom-clad days of 1973. That's where our story starts, with the launch of a small family insurance business called Rothwell & Towler. Back then we were all about making insurance fairer and more customer friendly. 50 years on, that ethos remains central to who we are.
Quality cover, affordable prices
Travel Insurance Saver grew out of Rothwell & Towler in 2018. We wanted to take everything we had learned in insurance to create a brand that was simple, streamlined and effective - helping travel lovers to save money on travel insurance without compromising on quality cover.
AXA travel insurance - via Travel Insurance Saver
To help us bring our vision to more people, we have partnered with AXA. This gives us the freedom to provide the service we have always aspired to, backed up with the technical expertise of one of the biggest insurers on the planet. It's a fantastic endorsement that they took the decision to partner with us.
Fair prices for medical conditions
Another hallmark of Rothwell & Towler brands? We always give as fair a price as possible for customers with medical conditions. After all, medical conditions are a fact of life. In lots of cases there's no reason they should hold you back from enjoying a happy holiday. So why should you be quoted excessively high premiums for doing the right thing and getting insured? Exactly.
The personal touch
Customer service: lots of companies talk a good game. But when you try to contact them, it's frustratingly difficult. Not with us. We have a UK based customer service team available all day Monday to Friday. Call us and you speak to a friendly expert who is ready to help. Alternatively you can pop us an email and we'll be back to you as soon as we can.